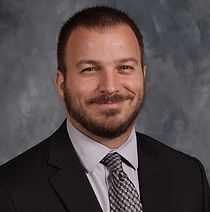 A Message From Principal Bush
Thank you for coming here to learn more about our school!
Here at Salem Lutheran we are firmly committed to carrying out Christ's command of the Great Commission by sharing and teaching God's word to the children of our church and community.
We also know that we can offer the children at our school a tremendous education.  This happens because everyone involved in education, the parents, teachers, students, and administration, all work together to educate our students both in traditional school subjects as well as in God's Holy Word.
If you would like to learn more about our school please feel free to look in more detail at our site or to contact us directly.  We would love to share with you the wonderful things we can do together for your children.
Academic Excellence

Academic Excellence doesn't just happen, it takes a lot of hard work and dedication from many people.
Our teachers work with parents, grandparents, educational assistants, and anyone else they can to help each child succeed to the very best of their ability.
By working together, our excellent teachers and our dedicated parents are able to help each child be prepared to succeed at each grade level and in high school.
Already enrolled? Click the button below to sign up for parent/teacher conferences.

Accreditation
Salem Lutheran School has earned the exemplary accreditation status from Wisconsin Evangelical Lutheran Synod School Accreditation (WELSSA). Furthermore, Salem Lutheran School is also accredited by the National Council for Private School Accreditation (NCPSA).

Salem Lutheran School participates in the Milwaukee Parental Chioce Program and Wisconsin Parental Choice Program.  These programs allows us to reach out in love with God's Word to members of our community who might not otherwise be able to afford the education we are able to offer.
Please visit our enrollment page for more information about applying to Salem Lutheran through these two programs.
The following links are provided in compliance with state law for all schools participating in the School Choice Programs:
Extra Curricular Opportunities

Students at Salem Lutheran are challenged to succeed not just in the classroom, but also in a wide variety of extra-curricular activities.
Students have the oportunity to challenge themselves in the following areas:
Music
Theater
Student Leadership/Government
Academic Competition
Forensics / Public Speaking
Yearbook
Athletics
We have partnered with other Lutheran schools in the area to provide our students with an atmosphere which enables them to compete in a Christian environment where competition can be mutually beneficial to all involved.
Through extra-curricular involvement we are able to help our students grow into well rounded citizens, prepared for the challenges of high school.