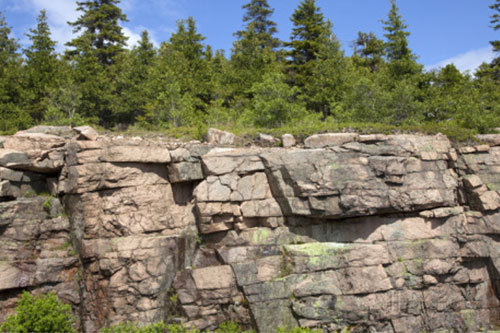 Have you ever seen a rock? I'm not talking about the Mississippi River Rock that you used to landscape the front of your house. I'm not even talking about the huge boulder on the corner of 107th and Fond du Lac. I'm talking about rock-solid, build-your-house-on-it bedrock.
In the book of Psalms alone God is referred to as a Rock about 24 times. God wants to teach us something when he uses a word picture like "rock." What do you think he's teaching us about himself? Is he huge like a rock? Is he hard like a rock? He's certainly not dead like a rock!
To answer that, we look to the words of Jesus. "Whoever hears these words of mine and puts them into practice is like a wise man who built his house on the rock. The rain came down, the streams rose, and the winds blew and beat against that house; yet it did not fall, because it had its foundation on the rock" (Matthew 7:24, 25).
Do you see it yet? Jesus isn't talking about houses, he's talking about your faith. You don't put your faith in some dead piece of stone you put your faith in the solid Rock of the living Savior Jesus. You can trust in him during any of life's storms and he won't let you down. More than that, when your own sin afflicts you and you feel unworthy of the riches of heaven, you can find comfort in the foundation of your faith. Your Rock is Jesus—no storm of life can smash you to pieces. You've got Christ. And "Salvation is found in no one else, for there is no other name under heaven given to mankind by which we must be saved" (Acts 4:12).
God bless you!
In Jesus,
Pastor John